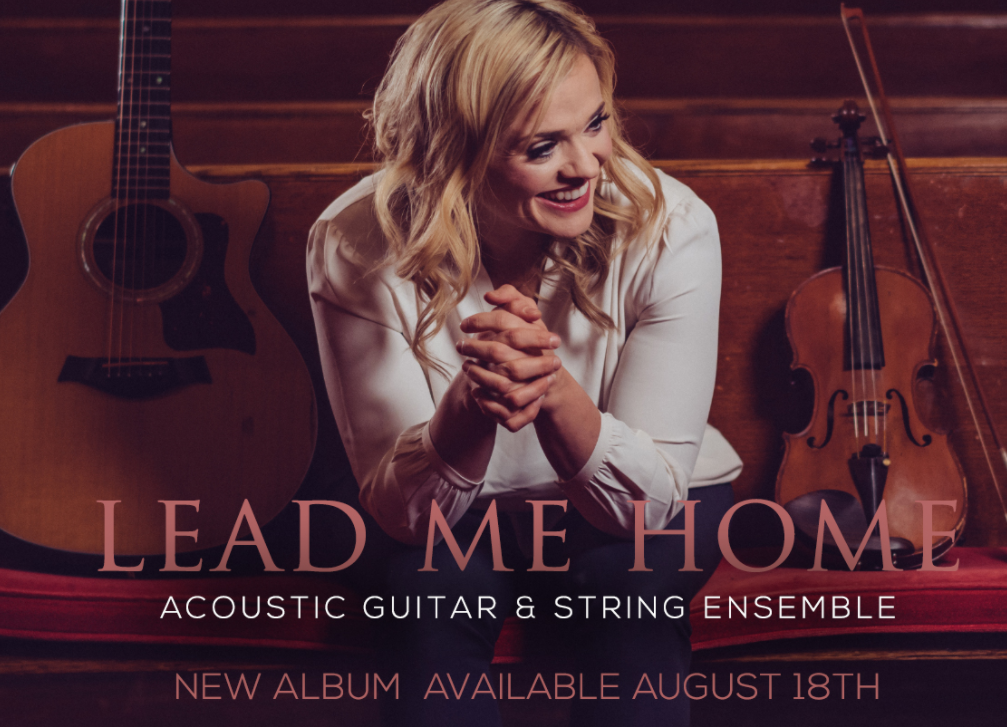 Every musician's dream is to get a record deal or sign with a label. Last December my brother Matt and I were recording some Christmas songs at Stone Angel Music Studios in Salt Lake City, Utah. My brother, Matt and I have been wanting to record some songs together for quite some time. Matt is an incredible violinist and we've created numerous arrangements together with me accompanying him on the guitar. We have so much fun playing together. One day while finishing a recording day, I ran into the label and music studio owner, Paul Cardall. I had known Paul for years ever since he first signed my brother, Steven Sharp Nelson to his label. Paul and I chatted for a while as we looked at the various artists on the wall at the studio. He had mentioned how he had been enjoying some of the fingerstyle guitar music and videos I had recently released. He also asked if I would ever be interested in creating a CD of acoustic guitar music. My face totally lit up as I jokingly said how the label could use a lady among all of the guys on the label 🙂 He said he would think about it and he sent me a contract later that month to do a CD to come out in the summer of 2017. I excitedly accepted and we officially signed the contract in February 2017.
I am now getting ready to release my second studio album, Lead Me Home. Back in 2009, I signed with Demmi Records to record my first album First Words. My first album really developed from my early influences while Lead Me Home is the album that I feel has really brought my influences full circle. On this album I am incorporating so many different musical elements that represent the passionate, multi-genre artist I have become over the years. Blending elements of folk, classical, bluegrass, and new age music, Lead Me Home features relaxed, intricate acoustic guitar melodies of both traditional and original hymns accompanied by a string ensemble with guest artists, Steven Sharp Nelson of The Piano Guys and Ryan Shupe of Ryan Shupe and the Rubberband. Camille worked with Executive Producer Paul Cardall to create this album and producer Trevor Price.
There is nothing like home. It's where love is and where relationships grow. I truly feel this album embodies all the peace and happiness that I associate with home and so for me, it was the perfect title choice. Using emotive, reminiscent, and peaceful melodies I feel that I'm able to capture that genuine essence of what it means to be home. I am so excited to share that Lead Me Home is now available for pre-order on iTunes and Amazon. My album release party will be held on August 18th from 6pm to 8pm at Deseret Book in City Creek. We're going to have giveaways with exclusive merch and live performances, it's going to be a blast!
For more details on my album release party please visit, https://www.facebook.com/events/1988560238038773/.